From September 21st to 24th, 2016, the Painting Academy for Friendly Contact (PAFC) organized some ofits famous painters and calligraphers to pay a research visit to Liuzhou and other places in Guangxi Province. Members of the delegation included Liu Dawei, director of the Arts Council of the PAFC, vice-chairman of China Federation of Literary and Art Circles and chairman of China Artists Association, Nima Zeren, deputy director of the Arts Council, Li Ronghai and Xiao Han, deputy directors of the PAFC, Wu Zhenqi, deputy secretary-general of the PAFC, as well as painters Wang Menghu, Cui Junheng, Yi Hongbin, Zhang Wenhua, Hao Ping, Wang Zengxiang, Sun Yumin,and Shen Yidan.
The research trip received strong support fromthe Municipal Government of Liuzhou and the Government of Sanjiang Dong Autonomous County. The delegation fully appreciated the beautiful landscape in Liuzhou, had extensive exchanges with local people of Zhuang, Dong and other ethnic minorities, and created works based on the knowledge they learned from the local villages. Their ink art portrayed the customs of the autonomous region, promoted the traditional Chinese culture and art, and deepened their mutual understanding and friendship with the local minorities.The PAFC will exhibit the works created by the delegation members during this trip, together with the works they created when they visited the three countries in Central Asia, at the end of this year.
Xie Lin, secretary general, and Gao Jing, deputy secretary generalof the PAFC, were present at the related activities.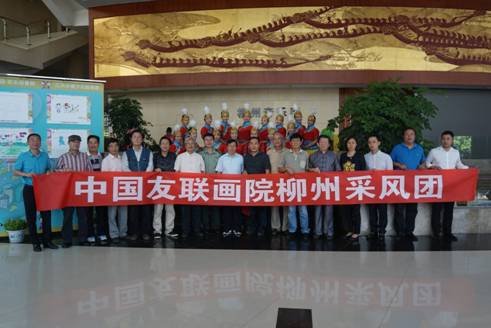 A group photo of the delegation in Liuzhou, Guangxi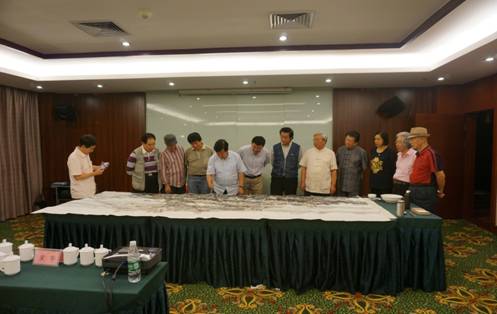 CPAFC painters immersed in cooperative creation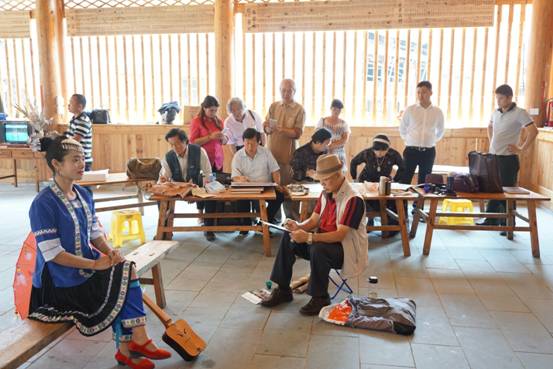 Liu Dawei, Nima Zeren, et al. creating works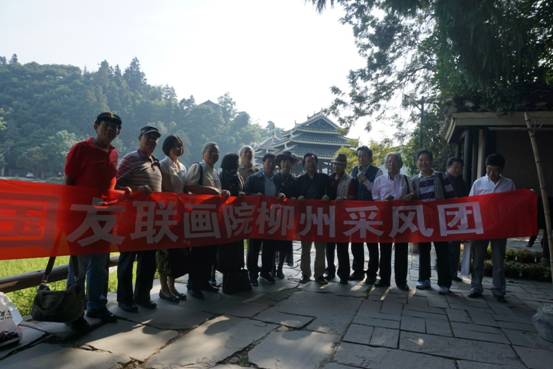 A group photo of the delegation in a Dong village in Sanjiang