A 10-people delegation of the Painting Academy for Friendly Contact (PAFC), with Nima Zeren, former vice president of Chinese Artists Association, as the leader, and Cao Quanxin, vice president of the PAFC, as the deputy leader, paid a friendly visit to Indonesia from July 10th to 18th, 2013.
Liu Jianchao, Chinese Ambassador to Indonesia, met with and threw a banquet for the delegation. Ambassador Liu introduced to the delegation the current political and cultural situation in Indonesia, and he noted that China and Indonesia has constantly deepened their friendly cooperation in various fields and has made substantial progress in cultural exchanges since they established a strategic partnership in 2005. He hoped that this visit of famous Chinese painters could add new flavor to the artistic exchanges between the two countries.
During their stay in Jakarta, the delegation was warmly received by Jeffrey, member of Indonesian Parliament; Ahmed Zaki, magistrate of Tangerang; and Indonesia Chinese Economic, Social and Cultural Association. After that, the delegation visited Yogyakarta Borobudur, one of the world's seven ancient buildings and world cultural heritage, and Bali, where they gained inspiration and sketched. Those famous painters who participated in this visit included Wang Peidong, Xiao Han, Sun Zhijun, Man Weiqi, and Fan Yang. Li Xiaobin, a council member of the China Association for International Friendly Contact (CAIFC), was also a participant.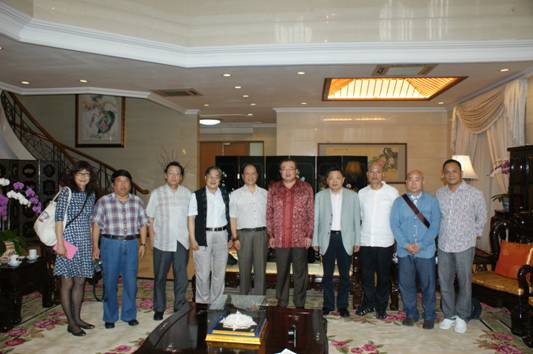 Ambassador Liu Jianchao meeting with the delegation at the official mansion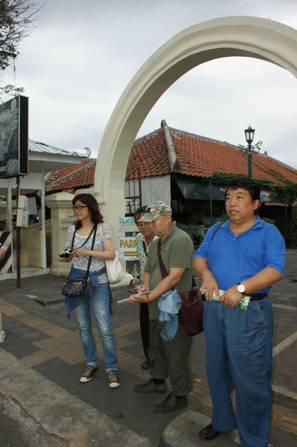 The artists sketching at the street of Yogyakarta