On August 23rd, O'Hanlon, senior fellow of the US's Brookings Institution and famous expert on security, paid a visit to the Peace and Development Research Center and exchanged views on Sino-U.S. relations and regional hot-spot issues with scholars from the center.
He said that the Peace and Development Research Center has been one of the most famous think tanks in China. Attracted by its reputation, he came and hoped to hear opinions on Sino-U.S. relations and regional hot-spot issues from scholars of the center. The opinions he got may provide references for his book about Sino-U.S. relations which he was writing with Steinberg, former U.S. Deputy Secretary.
O'Hanlon stated that the American strategies such as "Return to the Asia-Pacific Region" or "Re-balance the Asia-Pacific Region" were not aiming at hedging against or confronting China. They were just implemented to show that American was not declining and would continue to fulfill its commitment on security to its allies, and that it hoped to maintain its leadership in the Asia-Pacific region. They were more of "verbal" and "strategic" announcements than actual actions. America wants to establish friendly and cooperative partnership with China. Even though the two countries may compete against each other in certain areas, the competition was "benignant". Since America lacks relevant experiences on making contacts with emerging powers like China, its future Asia-Pacific strategy would experience a process of adjustment and perfection. The U.S. would pay close attention to issues such as how does China evaluate its security circumstances, develop its armed force, and resolve maritime disputes with other countries in its rising process.
Chinese Scholars pointed out that although America constantly claimed that its strategic focus move toward east is not to hedge against China, its policies on this region actually said otherwise. America's diplomatic actions and military deployment in the Asia-Pacific region, such as its policy "choose-sides based on facts" on the disputes of South China Sea and Diaoyu Island, forming Asian version of NATO, and constructing Asia-Pacific anti-missile system, only made the security circumstances more complicated and made its intention more suspicious. China has the right to keep its military expenditure increasing at a reasonable and proper rate, but it would continue to pursue a defensive defense policy and stick to the path of peaceful development. China and U.S. shall work together to break the logic of confrontation and establish a new relationship with mutual-respect and win-win cooperation.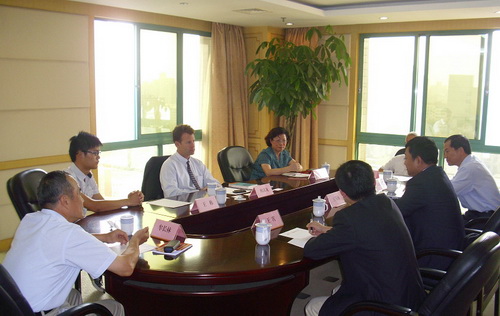 On the forum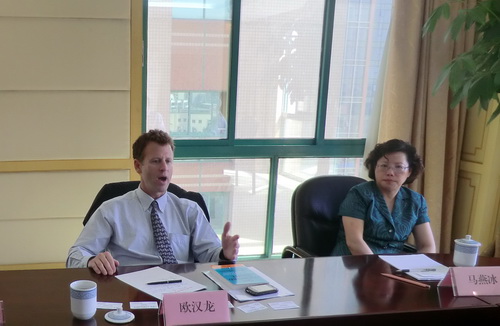 O'Hanlon, senior fellow of the Brookings Institution delivering a speech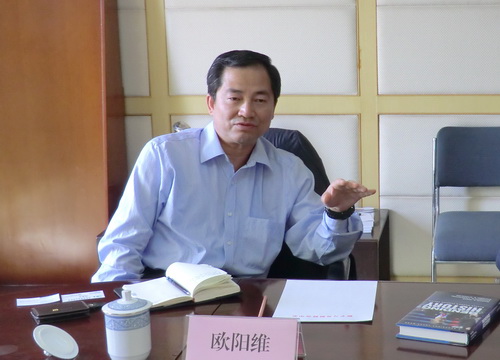 Ouyang Wei, director of the China Association for International Friendly Contact (CAIFC), and professor of the Strategy Teaching and Research Department under National Defense University, delivering a speech