As China is preparing for the celebrations for the 70th anniversary of the founding of the People's Republic of China and China and Japan are having the China-Japan Youth Exchange Promotion Year, the China Association for International Friendly Contact (CAIFC) and Chinese Weiqi Association jointly held the finals of the 21st "Agon · Kiriyama Cup" China Rapid Go Open Tournament in Laoshan, Qingdao on September 12. Xin Qi, Vice Chairman of CAIFC, gave a speech at the finals and conferred the certificates on the champion Fan Tingyu and runner-up Duo Jiaxi. Chairman of Chinese Weiqi Association Lin Jianchao, Director of China Affairs Bureau of Japan's AgonShu Shi Xuejun, CAIFC's Deputy Secretary-General Zhao Jun, and leaders of relevant departments of Qingdao attended the event.
Exclusively sponsored by Japan's AgonShu, this Open Tournament was organized by Laoshan Culture and Tourism Committee and Laoshan Publicity Department of Qingdao and co-organized by China Media Group, Qingdao Laoshan Tourism Group and QiluQi-yuan. Relevant Chinese and Japanese media had live broadcast of the finals.
Initiated by Seiyu Kiriyama, the late leader of AgonShu, the "Agon · Kiriyama Cup" has been held in China and Japan successfully for 20 years since 1999 and has become the largest-scale and highest-level rapid Go event in the two countries, playing a positive role in promoting the friendly cooperation and exchange between Chinese and Japanese Go circles and deepening the mutual understanding and friendships between their peoples. The China-Japan championship will be held in Guangzhou in December this year.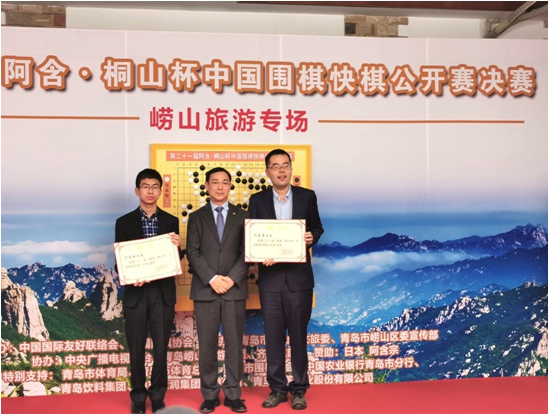 Conferring the certificates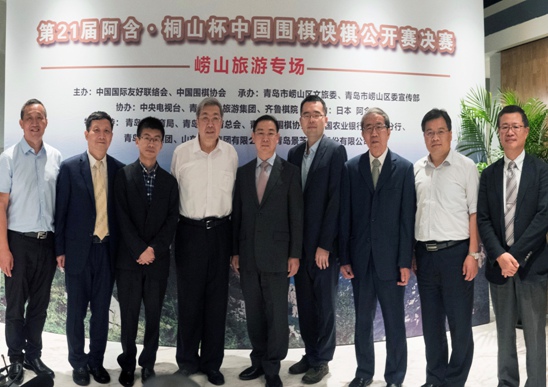 Group photo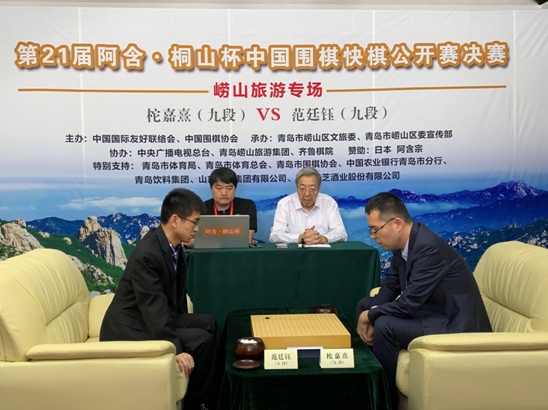 The finals