According to the annual exchange and cooperation program with Japanese AgonShu, the 21st "AgonShukiriyama Cup" China Go & Blitz Open Tournament organized by the China Association for International Friendly Contact (CAIFC) and the Chinese Weiqi Association (CWA) was held at the China Qi-Yuan in Beijing on June 6.
Mr.Xin Qi, Vice President of the CAIFC, attended the opening ceremony and delivered a speech. He spoke highly of Mr. Seiyu Kiriyama, the late director of AgonShu, and the current chairman Ms. Naoko Wada, for making significant contributions to pushing forward the relationships between China and Japan over years.Mr.Xin hoped that during the China-Japan Youth Exchange Promotion Year, through strengthening the Go exchange between the two countries to widely spread the seeds of peace and friendship among the youths and make positive contributions to enhancing cultural exchange as well as healthy and stable relationships between the two countries.Before the tournament, Mr. Sun Xiaoyu, adviser of the CAIFC, met with Mr. Shi Xuejun, the director of the Chinese Affairs Bureau of AgonShu. They exchanged in-depth views on strengthening people-to-people friendship and cooperation.
During the Japanese delegation's visit to Beijing, the CAIFC also assisted them to meet with Yan Jue, Vice President of the Buddhist Association of China, and donate to the association. Zhao Jun, DeputySecretary-General of the CAIFC, attended the relevant events.
The "AgonShukiriyama Cup" was initiated and exclusively sponsored by Mr. Seiyu Kiriyama in 1999. It is held simultaneously in China and Japan, and has become the largest and highest-level brand event of Go and blitz chess in both countries. The tournament plays a positive role in promoting friendly cooperation and exchange between the Chinese and Japanese Go circles, and improving mutual understanding and friendship of both peoples. There are 144 amateur and professional players participated in the tournament to compete for the championship through four rounds of single elimination.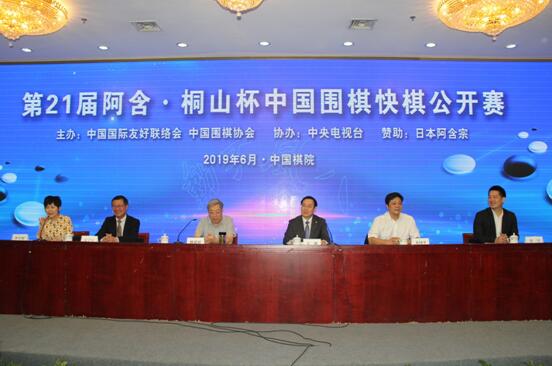 Vice President Xin Qi delivers a speech at the opening ceremony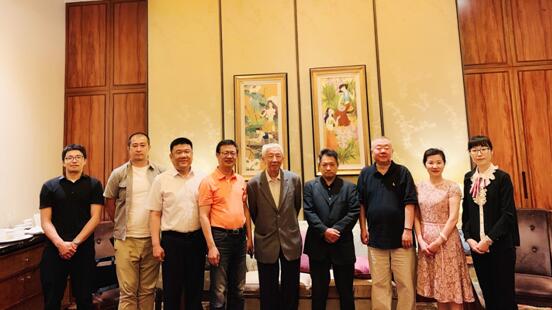 Adviser Sun Xiaoyu meets with Director Shi Xuejun and his colleagues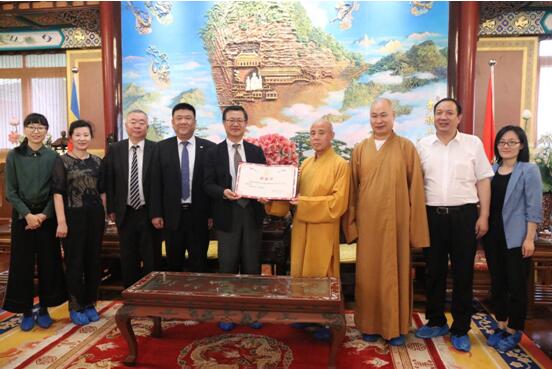 Japanese AgonShumakes donation to the Buddhist Association of China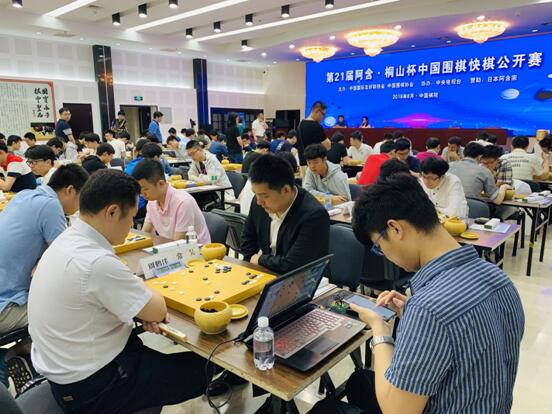 Scene of the Go tournament