On March 21, Chen Yuan, President of the China Association for International Friendly Contact (CAIFC) met with Japanese Ambassador to China Yokoi Yutaka and his colleaguesat the DiaoyutaiState Guesthouse.The two sides exchanged views on improving China-Japan relations and strengthening friendly people-to-people exchanges.
President Chen expressed his gratitude to the Japanese Embassy and Ambassador Yokoi for their generous assistance during his visit to Japan last year. He pointed out that with the guidance of leaders of the two countries and the joint efforts of insightful people from all walks of life, China-Japan relations have now returned to the right track. The international political and economic situation is complex and volatile, and China-Japan relations are becoming increasingly important. Using this opportunity to further improve bilateral relations will not only benefit the peoples of both countries, but also play a positive role in global economic development.CAIFC is ready to continue efforts to promote friendly people-to-people exchanges.
Ambassador Yokoi said that the improvement of China-Japan relations was hard-earned and should be cherished. President Chen Yuan's visit to Japan last June and Vice President XinQi's visit to Japan this February have both played a positive role in improving and developing China-Japan relations.The Japanese Embassy in China will continue to work with CAIFC to contribute to the sustained improvement and development of bilateral relations.
Xin Qi, Vice President of CAIFC,He Zhengyi, executive director of CAIFC, and RenShuangjie, deputy secretary general of CAIFC,were in attendance at the meeting.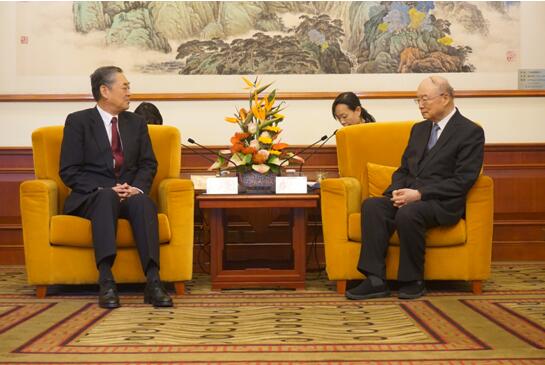 CAIFC President Chen Yuan and Japanese Ambassador to China Yokoi Yutakaexchange ideas on China-Japan Relations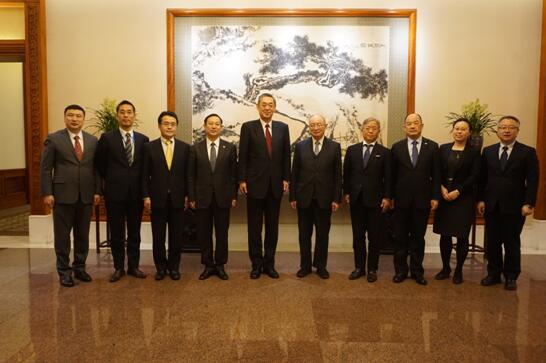 The meeting's participants pose for a group photo