CAIFC Vice President Cheng Guoping met with the 69th Narcissus Queen Goodwill Delegation led by the Chinese Chamber of Commerce of Hawaii(CCCH)on June 13th.
Vice President Cheng spoke highly on CCCH's effort and dedication in promoting China-US relations and Chinese traditional culture. China and the US, as the largest developing and developed countries, need to form a sound relationship, which is not only essential to our two peoples but also to the world peace and stability. He hopes that the Chamber can continuously serve as an ambassador of goodwill between the two sides.
CCCH president Joseph Hu expressed that in the past many Chinese came to Hawaii for a better life, but now many Hawaiians come to China for better opportunities. As Chinese descendant, he is proud of China's rapid and steady progress. He hopes CCCH and CAIFC can deepen cooperation in the future and contribute continuously to China-US friendship.
Secretary General Li Haoyu and executive council member He Zhengyi were present during the meeting.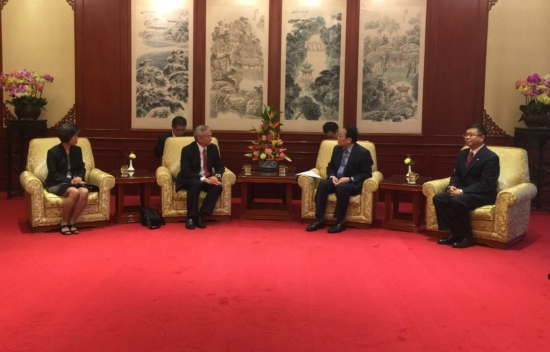 Vice President Cheng Guoping met with CCCH president Joseph Hu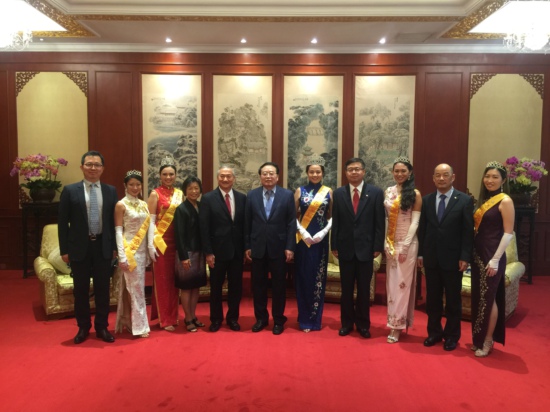 With Narcissus Queen Goodwill Delegation