On November 27th, Li Haoyu, Deputy Secretary General of China Association for International Friendly Contact(CAIFC) met with Malik Murzalin, Governor of Akmola Province of Kazakhstan.
Mr. Li said that China and Kazakhstan are good neighbors, partners and friends. In recent years, the two countries have maintained frequent exchanges of high-level visits, increased political mutual trust, and enhanced cooperation in economy, people-to-people exchanges and security affairs, etc, which have brought significant mutual benefits. In particular, the bilateral relations have been enormously propelled by the "Silk Road Economic Belt" Initiative put forward by President Xi Jinping in his speech in Nazarbayev University in 2013. It has also provided new opportunities for Euro-Asian countries to increase connectivity and promote economic prosperity. As a non-governmental organization dedicated to friendly people-to-people exchanges with other regions as well as the world, CAIFC will continue to develop friendly and practical exchanges with friends of all fields in Kazakhstan including Akmola Province, and contribute to mutual understanding and friendship between our two peoples. Mr. Malik Murzalin responded that China has achieved world-renowned economic development, which called world attention to China Model. More and more countries began to recognize and learn from this model. He hopes to comprehensively deepen cooperation with China and continuously promote comprehensive strategic partnership between Kazakhstan and China.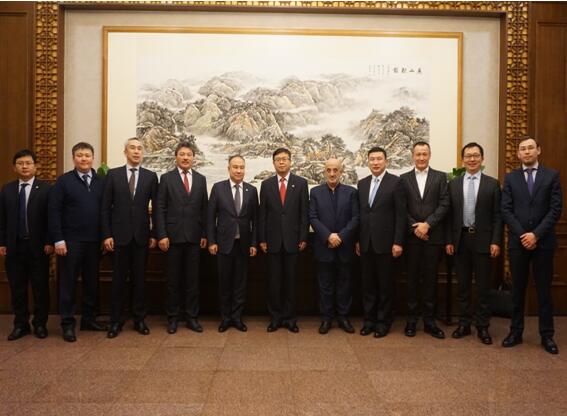 Meeting with Malik Murzalin, Governor of Akmola Province of Kazakhstan.