On June 7th, Xin Qi, vice-chairman of the China Association for International Friendly Contact (CAIFC), met with the 68th Narcissus Queen Goodwill Delegation of the Chinese Chamber of Commerce of Hawaii (CCCH) in the Diaoyutai State Guesthouse.
Vice-chairmanXin said that the CCCH has long been committed to promoting Chinese culture and Sino-US economic and trade exchanges and has played an important role in increasing exchanges in different fields between China and the United States. In April this year, Chairman Xi Jinping and President Trump successfully met in the Mar-a-Lagoand pointed out the direction for the development of Sino-US relations. Vice-chairman Xinexpected the CCCH to continue to promote the economic and cultural exchanges between Hawaii and China. He congratulated the Queen and the Princess of Narcissus and encouraged them to continue to inherit and carry forward the Chinese culture, to promote the organic integration of Eastern and Western cultures, and to become friendly messengersfor the younger generation of China and the United States.
President Gifford Chang of the CCCH said that the CCCH would continue to play its own advantages asasuccessor and advocate of the Chinese culture in the local place to constantly push the friendly relations between the two countries forward.
Cen Song, executive deputy secretary-general, He Zhengyi, executive council member, and RenShuangjie, deputy secretary-general of the CAIFC, were present at the meeting.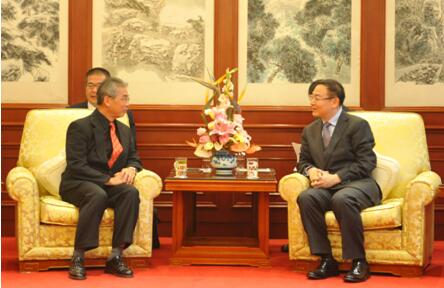 Vice-chairman Xin Qi meeting with President Gifford Chang of the CCCH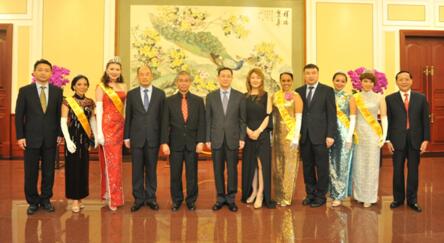 A group photo with the Narcissus Queen Goodwill Delegation