On April 17th, the 19th"AgonShu·Kiriyama Cup" Chinese the game of go and Blitz Open Tournament jointly organized by China Association for International Friendly Contact (CAIFC) and the China Chess Academy was held in Beijing. Xin Qi, vice chairman of the CAIFC, attended the opening ceremony and delivered a speech. More than 500 players participated in the tournament.
Vice-chairman Xin first spoke highly of the Japanese AgonShu and its late founder Seiyu Kiriyama for their contributions to promoting the Sino-Japanese friendship. He said that the CAIFC would like to strengthen cooperation with different parties to make the event better and better. He hoped that the players could value friendship, show personal styles, and shine in the competition. He expected them to continue to contribute to the development of the game of go and the bilateral relations between the two countries.
The "AgonShu · Kiriyama Cup" the game of go Competition was initiated and exclusively sponsored by Seiyu Kiriyama, the deceased founder of AgonShu, in 1999. It is held annually in China and Japan, and has become the largest and highest-level traditional the game of go competition in the two countries. It plays an active role in promoting exchanges and cooperation between the the game of go circles in China and Japan and in boosting mutual understanding and friendship between the two peoples.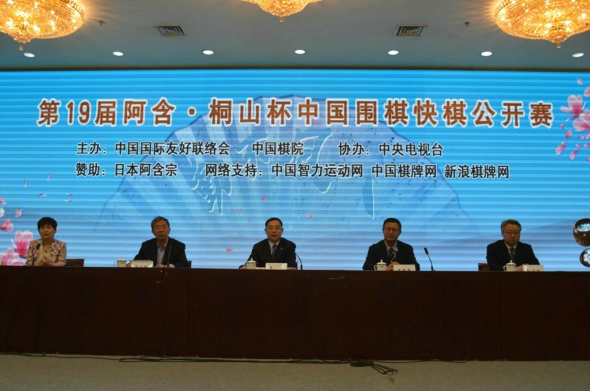 Vice-chairman Xin Qi delivering a speech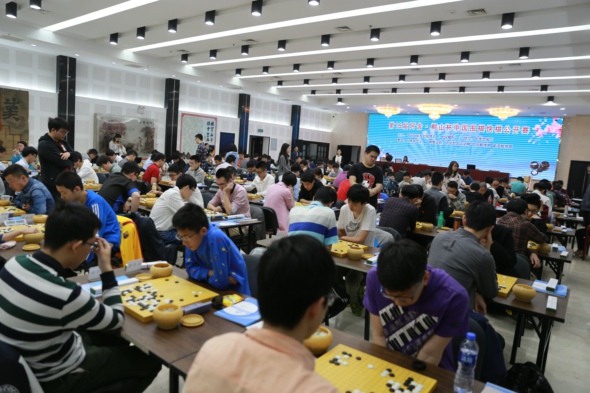 A photo taken at the opening ceremony