On January 6th, 2015, the awarding ceremony of "2014 Kiriyama Education Foundation" was held at Peking University. Deng Wenqing, secretary-general of the China Association for International Friendly Contact (CAIFC), attended the ceremony and delivered a speech.
Started from 1998, "Kiriyama Education Foundation" at Peking University was a public interest project initiated and sponsored by Seiyu Kiriyama, leader of the Japanese Agon Shu, under the support and push of the CAIFC. The project awards excellent teachers in the field of humanities. There were 14 teachers who were awarded this year.
Secretary-general Deng presented the prizes and certificates to the awarded young teachers. He indicated in his speech that the efforts of Agon Shu for friendly exchanges with China are not thwarted by the Sino-Japanese relations which have been at low ebb in recent years. These efforts fully embody the friendliness of Agon Shu and Seiyu Kiriyama towards China. He hoped that the awarded teachers can make persistent efforts in making constant innovation and outstanding achievements to contribute to Sino-Japanese friendship.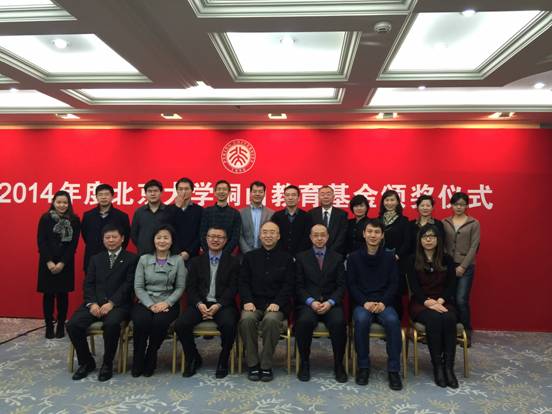 A group photo of Secretary-general Deng and the awarded teachers