Upon the invitation of the China Association for International Friendly Contact (CAIFC), Don Tuan Phong, vice president and secretary general of Vietnam Union of Friendship Organizations (VUFO), led a delegation to visit Beijing and Guangzhou from October 22nd to 26th.
During the stay in Beijing, Chairman Li Zhaoxing and Secretary General Deng Wenqing of the CAIFC, Kong Xuanyou, Director general of Department of Asian Affairs of the Ministry of Foreign Affairs of China, Chen Zhou, Director general of Department of Asian Affairs of the Ministry of Commerce, and Qi Jianguo, vice president of Sino-Vietnam Friendship Association, met with the delegation separately. They encouraged the Vietnamese side to play to their strengths and make more contributions to strengthening non-governmental exchanges and deepening pragmatic cooperation between the two countries. Don Tuan Phong said that Vietnam attaches great importance to the traditional friendship between both countries as "comrades and brothers" and that Vietnam would never forget the selfless support and assistance given by China to Vietnam when it fought against France and the United States. He hoped that the non-governmental organizations in Vietnam and China could cooperate with each other to continue to add more positive factors to the Sino-Vietnamese friendship.
During the visit in Guangzhou, Executive Vice President You Yaping and Secretary General Zhao Haiming of Guangzhou Association for International Friendly Contact met with the Vietnamese delegation. The delegation also visited Guangzhou Pharmaceutical Holdings Limited and both sides reached an initial agreement on further cooperation.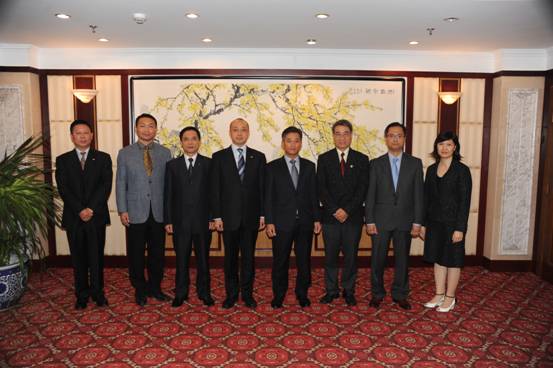 Secretary General Deng Wenqing having a working discussion with the delegation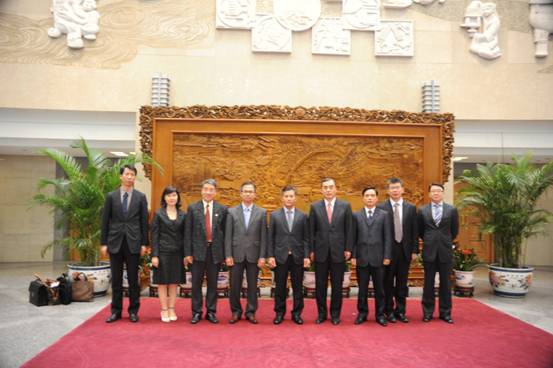 Director General Kong Xuanyou meeting with the delegation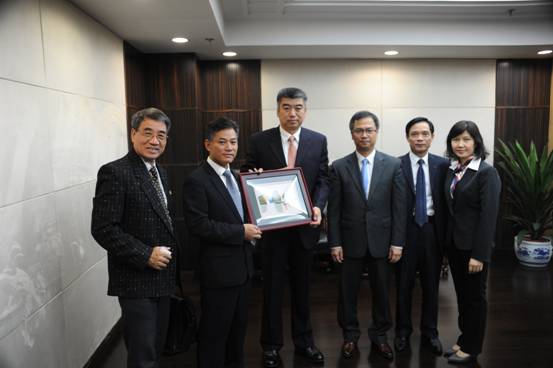 Director General Chen Zhou meeting with the delegation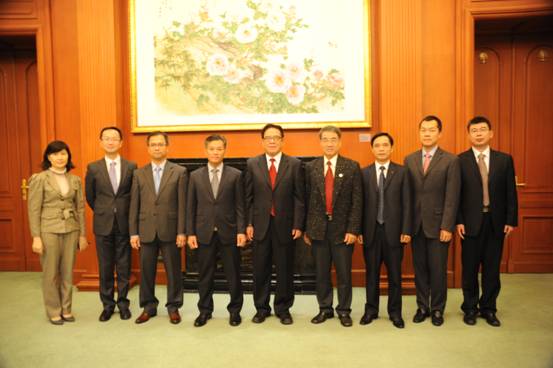 Vice President Qi Jianguo meeting with the delegation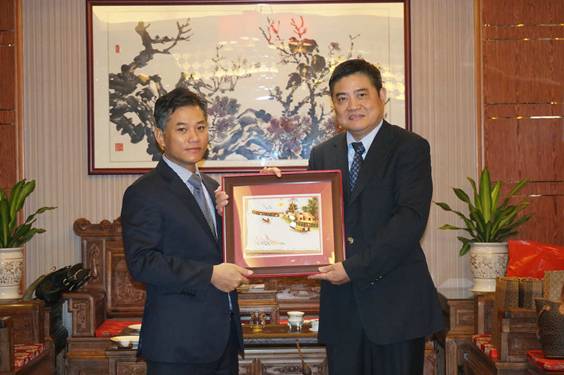 The Vietnamese guests sending gifts to Executive Vice President You Yaping
The delegation visiting Guangzhou Pharmaceutical Holdings Limited