From July 10th to 16th, Xin Qi, vice-chairman of the China Association for International Friendly Contact (CAIFC), led a delegation to visit Japan. During the stay in Japan, the delegation exchanged views with some LDP parliament members over on Sino-Japanese relations and regional issues and on further strengthening communication and cooperation and jointly promoting the development of Sino-Japanese relations with leaders and other figures from Conference on Chinese Politics and Economy, Nippon Foundation, Japan-China Association of Friendly Communication, and Japanese Taoist Association.
Vice-chairman Xin pointed out that China and Japan have a history of more than 2,000 years of friendly exchanges. Since the normalization of diplomatic ties 40-odd years ago, Sino-Japanese relations have developed constantly, which conforms to the fundamental interests of the two countries and peoples. Currently, due to the wrong practices of the Japanese government in historical of and territorial issues, the bilateral relations encounter serious difficulties, a result that we are reluctant to see. He hoped that the Japanese side can adhere to the spirit of learning from history and future orientation and try to improve and develop the relations between the two countries with sincerity and practical initiatives. As a non-governmental friendship organization, CAIFC will be willing to work together with the Japanese side in promoting understanding and friendship between the two peoples and make efforts for the improvement of bilateral relations.
The Japanese side said that they attach great importance to the development of relations with China and that they are willing to strengthen exchanges and cooperation with China with positive efforts to bring bilateral relations back on the track of normal development.
Deng Wenqing, secretary-general of the CAIFC, accompanied in the visit.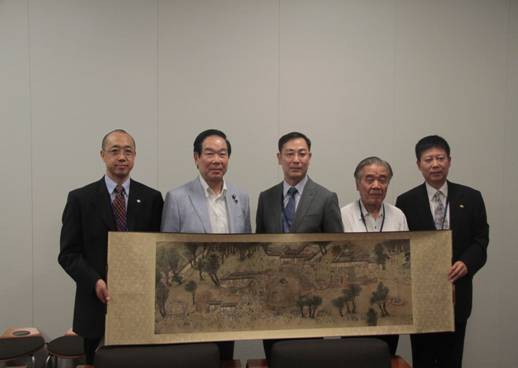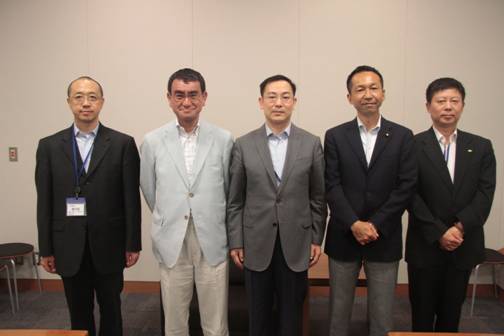 Meeting some LDP parliament members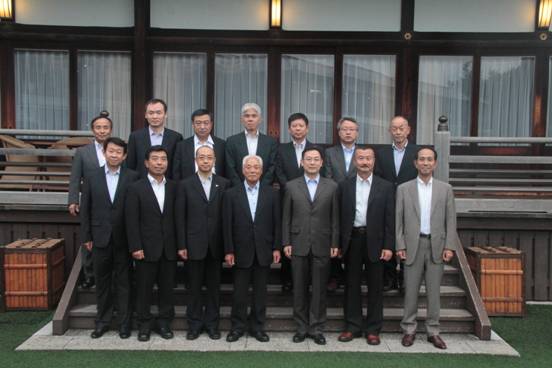 A group photo with some members of Conference on Chinese Politics and Economy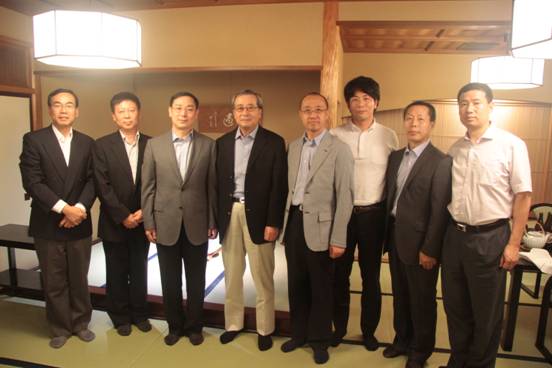 Meeting with Ogata Takeju, President of Nippon Foundation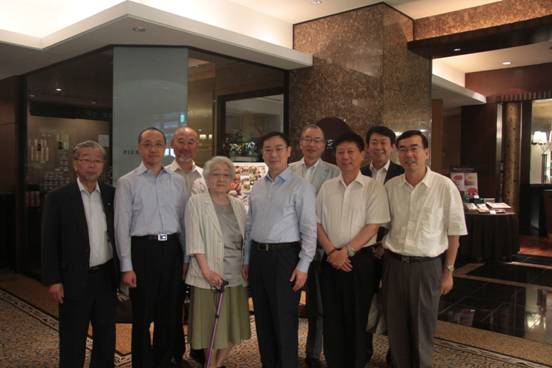 Meeting with some friends from Japan-China Association of Friendly Communication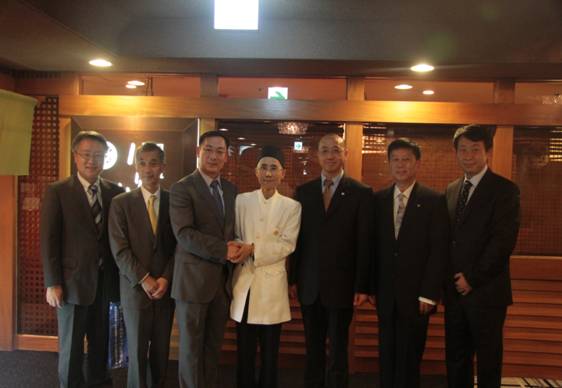 Meeting with Myocho Hayashima, President of Japanese Taoist Association