From July 5th to 11th, Zhou Xinzheng, deputy secretary general of the China Association for International Friendly Contact (CAIFC), led a delegation for working visits in Thailand and Cambodia.
During the stay in Thailand, the delegation had working discussions with the Thai-Chinese Culture and Economy Association (TCCEA) and the Thai-Chinese Cultural Promotion Committee (TCCPC) separately, exchanging views on deepening mutual cooperation; the delegation also met with Gambana, director of Reform and Reconciliation Center of the National Peace and Order Maintaining Council in Thailand and General Pongsvas, Deputy Defense Minister of Thailand. Both sides exchanged views on the Sino-Thai relations and regional security. The Thai side agreed that China and Thailand are members of one family, and they are willing to work with the CAIFC to further strengthen communication and make positive contributions to promoting the development of Thailand-China relations and maintaining regional peace and stability.
During the stay in Cambodia, the delegation attended the inaugural ceremony of the Cambodia and China Cultural and Economic Association. Deputy Secretary-General Zhou delivered a speech on behalf of the CAIFC and made a present of the inscription of Chairman Li Zhaoxing. The Cambodian hosts expressed their willingness to work with the CAIFC to jointly push the people-to-people friendship and cooperation between Cambodia and China forward.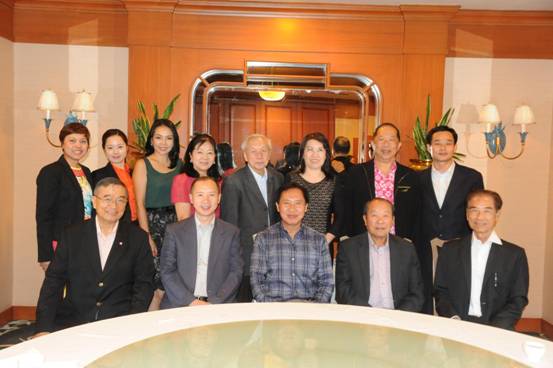 Braqin, former chairman of Thai congress and director of the TCCEA, meeting with the delegation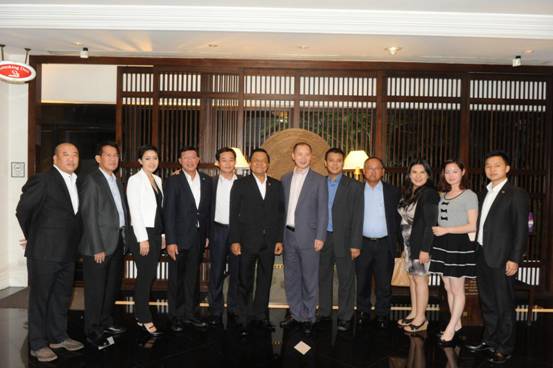 General Wigee, former deputy commander of the Thai Army and deputy director of the TCCPC, meeting with the delegation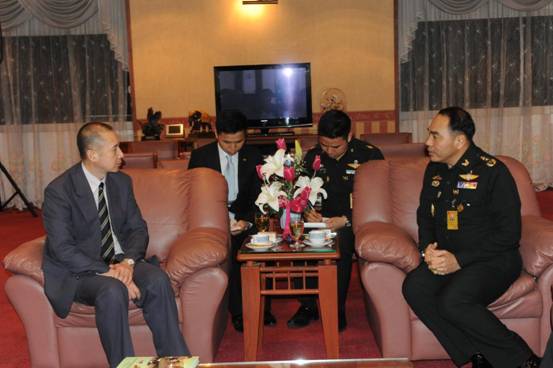 Meeting with Gambana, director of Reform and Reconciliation Center of the National Peace and Order Maintaining Council in Thailand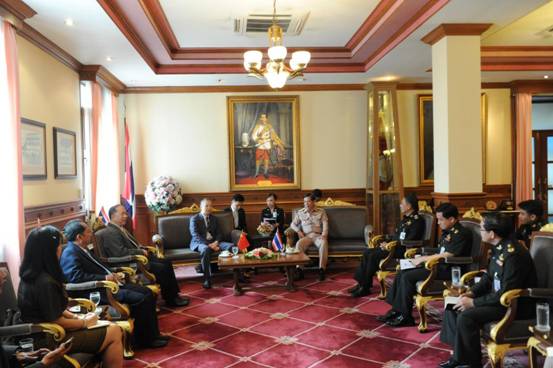 Meeting with General Pongsvas, Deputy Defense Minister of Thailand