At the invitation of the Russian Academy of Sciences, Wang Wei, deputy secretary general of the China Association for International Friendly Contact (CAIFC), led a delegation to Moscow for the 13th Dialogue of Scholars from China, Russia and India and pay a working visit from July 1st to 8th.
This dialogue was hosted by the Institute of Far East Studies from the Russian Academy of Sciences, and more than ten experts and scholars from China, Russia and India had in-depth discussion over trilateral issues, regional security, economy and trade, and energy. Deputy Secretary-General Wang Wei delivered a keynote speech on behalf of the CAIFC, proposing a series of ideas and initiatives on strengthening pragmatic cooperation among the three countries in various areas. His speech received positive responses from different parties.
During the stay in Russia, the delegation visited Moscow State University and met with school leaders like Semin, vice president of the University. Both sides reached consensus on deepening the traditional cooperation in cultural exchanges, training of cadres, information security, and other fields; the delegation also went to Russia-China Friendship Association to meet with its executive vice chairman Ms. Kulikova and exchanged views on promoting Sino-Russian non-governmental diplomacy.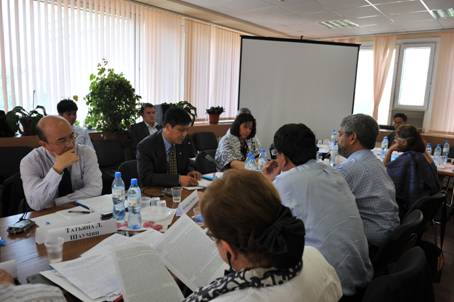 Deputy Secretary-General Wang Wei delivering a speech at the meeting of scholars from China, Russia and India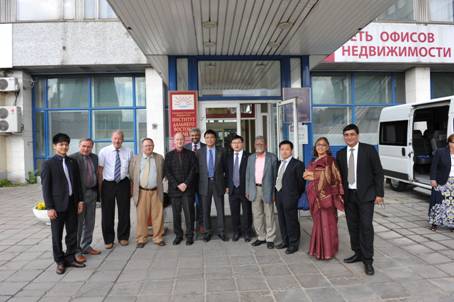 A group photo of representatives from China, Russia and India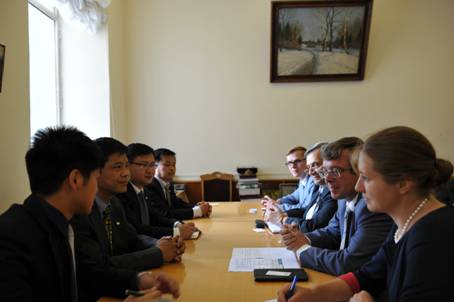 Discussion with leaders of Moscow State University