From May 18th to 24th, the China Association for International Friendly Contact (CAIFC) received the seventh delegation of former U.S. congressmen.
During their stay in Beijing, Li Xiaohua, vice chairman of the CAIFC, met with the guests and appreciated the efforts they made to promote Sino-US non-governmental friendly exchanges. He indicated that the CAIFC is willing to strengthen cooperation with different sectors of the U.S. in jointly promoting the development of new pattern of relationship between China and the U.S. Deng Wenqing, secretary-general of the CAIFC, attended the meeting.
The delegation called on the National People's Congress, Ministry of Foreign Affairs and Ministry of Commerce, and both sides exchanged views on Sino-US relations, parliamentary exchanges, etc.; they also had discussions with experts and scholars of Chinese Academy of Social Science and Tsinghua University on international and regional hot issues; the delegation went to Chengdu and carried out a field study on the economic and social development of the western region in China.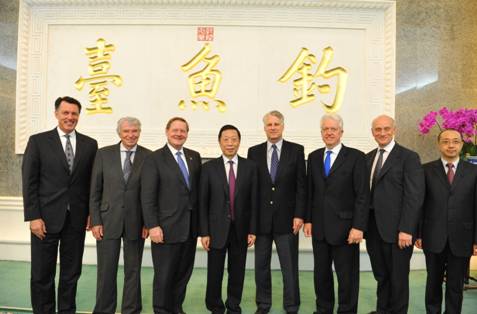 Vice-chairman Li Xiaohua meeting with the delegation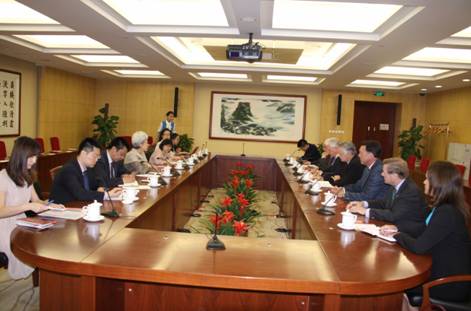 Fu Ying, director of the Foreign Affairs Committee of China's National People's Congress meeting with the delegation