From May 6th to 8th, the China Association for International Friendly Contact (CAIFC) received a delegation of the U.S. Veterans of Foreign Wars (VFW) led by Stroud, President of VFW, and Hamilton, secretary general of VFW.
Wang Wei, deputy secretary general of the CAIFC, met with the delegation and had working talks with them. Deputy Secretary-General Wang pointed out that many U.S. officers and soldiers sacrificed their precious lives to support China to fight against Japan during World War II and the Chinese people will never forget this history. He hoped that China and the U.S. will continue to work together to safeguard world peace. President Stroud thanked China for its attention and help in searching for the missing American soldiers. Knowing the suffering of war well, the veterans hoped all disputes can be resolved through peaceful diplomacy and wars will not recur.
During the visit, the delegation met with Ministry of Civil Affairs, exchanging in-depth views on resettlement of veterans; they made donations to Nanjing Anti-Japanese Aviation Memorial Hall for repairing the monument engraved with the names of 2,186 U.S. military personnel killed in China and thanked China for its contributions to memorizing the U.S. soldiers who sacrificed in the Anti-Japanese War. Yin Xiang, secretary general of Jiangsu Association for International Friendly Contact, and officials from Nanjing Anti-Japanese Aviation Memorial Hall attended the memorial activities.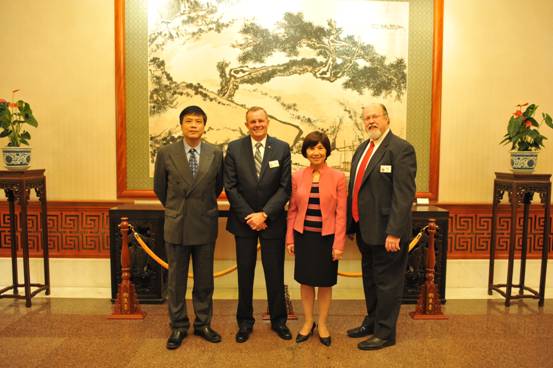 Deputy Secretary-General of the CAIFC Wang Wei meeting with the delegation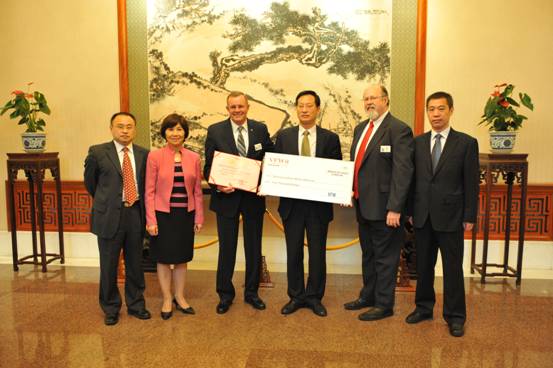 The American delegation making donations to Nanjing Anti-Japanese Aviation Memorial Hall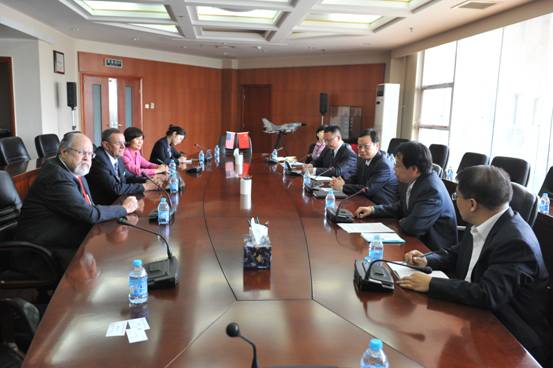 Zou Ming, director of Veteran Benefit and Placement Bureau of Ministry of Civil Affairs holding working talks with the U.S. delegation