On October 28th, Li Zhaoxing, chairman of the China Association for International Friendly Contact (CAIFC), together with Vice-chairwoman Deng Rong, met with a delegation led by Kenneth Jacobs, chairman of Lazard Ltd. from the U.S., in Diaoyutai State Guesthouse.
Chairman Li Zhaoxing said that China has experienced rapid economic and social development and has witnessed great improvement in its people's living standards since it began to implement reform and opening up 35 years ago. China does not develop in a selfish way and its growth will create more opportunities rather than threats or challenges for other countries. He hoped that large international companies like Lazard can seize the opportunity to, on the one hand, benefit from China's development and, on the other hand, pass on its experience in creating jobs and maintaining financial security to be messenger of Sino-US folk friendship.
Vice-chairwoman Deng Rong said that the CAIFC is committed to promoting the friendly exchanges between China and other countries in political, economic, cultural and other fields, and she hoped that the CAIFC can make joint efforts with Lazard to promote Sino-US cooperation.
Jacobs said that China is a fast-growing emerging market and boasts of long history and rich cultural heritage, which determine that China will have a brighter future. With an international background and attention on localization, Lazard expects to join in China's economic take-off.
Song Enlei, secretary-general of the CAIFC, and Deng Wenqing, vice secretary-general, were present at the meeting.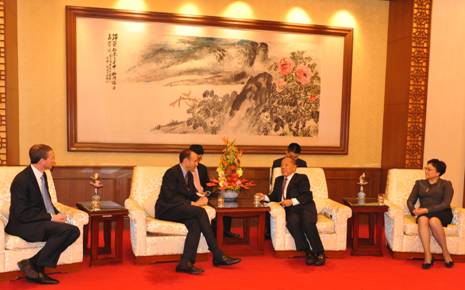 Chairman Li Zhaoxing and Vice Chairwoman Deng Rong talking cordially with the guests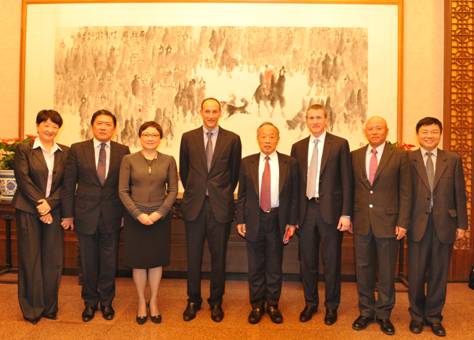 A group photo taken by the hosts and the guests