On October 11th, Li Xiaohua, vice-chairman of the China Association for International Friendly Contact (CAIFC), met with and hosted a banquet for a delegation headed by Vice-chairman Kim Jinbum of Korea-Sino Friendship Association. Vice-chairman Li indicated that the Sino-Korea friendship was created and cultivated by the older generation of leaders of the two countries and is the treasure of both sides. The CAIFC will, as always, work to promote the Sino-Korea relations forward with the times by earnestly implementing the important consensus reached by leaders of both countries and by contributing more to consolidating the traditional friendship, strengthening friendly exchanges and deepening mutually beneficial cooperation.
Vice-chairman Kim Jinbum spoke highly of the efforts that the CAIFC has made to promote the Korea-Sino friendship, and expressed that he is willing to make new contributions to consolidating and developing the traditional Korea-Sino friendship together with the CAIFC in the future.
Vice-chairman Li also briefed the guests on China's current domestic situation, and discussed with the Korean side on the exchange and cooperation plan of the two organizations for the next year.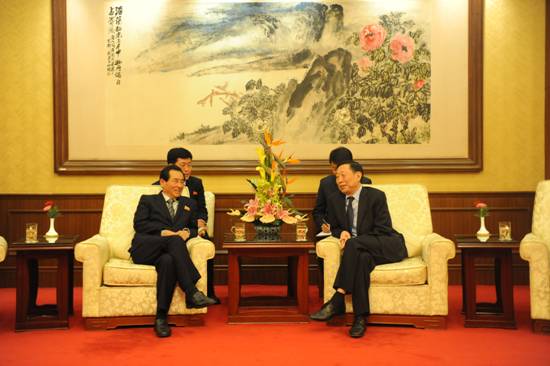 Vice-chairman Li Xiaohua talking cordially with Vice-chairman Kim Jinbum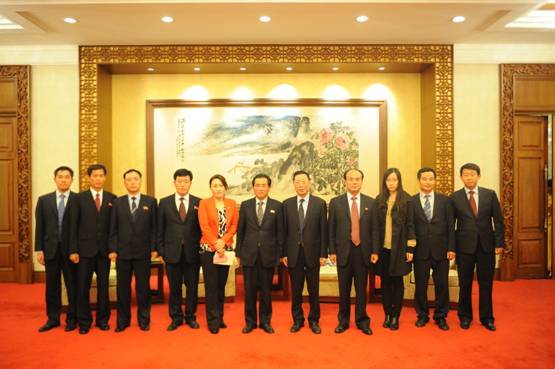 A group photo taken by Vice-chairman Li Xiaohua with the delegation