To celebrate the tenth anniversary of the "Beijing Charity Gala Ball", the China Association for International Friendly Contact (CAIFC), together with Caijing Magazine and "Beijing Charity Gala Ball" committee, initiated the "First China Philanthropy Forum" in Beijing on November 30th. More than 300 public-spirited celebrities engaging in various fields from America, Europe, Australia and China attended the forum. Li Zhaoxing, chairman of the organization committee of the forum and chairman of the CAIFC, made the opening speech. Blair, former British Prime Minister delivered a keynote speech and Bill Gates, the prominent American philanthropist, extended his congratulations on the forum by video presentation. More than 30 politicians, enterprisers, scholars and media workers had in-depth discussions on issues such as the future of global philanthropy, the relationship between governmental charity and nongovernmental charity, the Chinese and international charity practices, so as to promote the further development of charity affairs in China.
In his speech, chairman Li said that philanthropy is beneficial to the livelihood of people and the harmony of society. It is necessary to adjust ourselves to meet the needs of people and the requirements of the time by learning from foreign advanced experiences, creating new ways to conduct charity, and widely spreading the philanthropic culture so that the charity concept could become deep-rooted in people's hearts. He also indicated that the CAIFC is willing to work together with people from various social circles to develop philanthropic activities and promote the development of the Chinese philanthropy.
Mr. Blair said that philanthropy could promote worldwide interaction and cooperation, and develop friendship between China and other countries. China's increasing prosperity would ensure a society with more love and care. This forum initiated by the CAIFC and other organizations could help China to learn from other countries in philanthropy, carry forward the Chinese tradition of repaying society and contributing to philanthropy, and bring new hope to Chinese philanthropy.
Vice-chairman Li Xiaohua, secretary-general Song Enlei and over 40 other consultants and directors of the CAIFC were also present at the forum.
"Beijing Charity Gala Ball", initiated and undertaken by Beijing JOYA Communications Ltd., is a charity activity set up in 2003 and held annually in Beijing before the "International Day of Disabled Persons" (December 3rd). With the support and help from various circles, the organization has raised RMB 293 million in cash and in kind within 9 years, benefited more than 170,000 disabled persons and strongly promoted the programs for the disabled in China.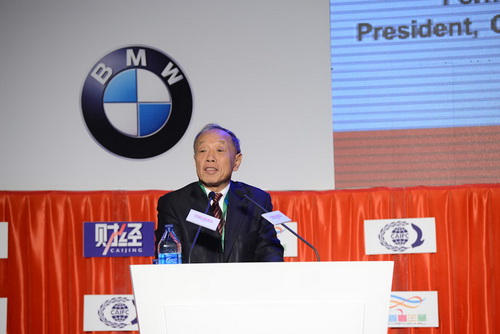 Li Zhaoxing, chairman of the CAIFC, making opening speech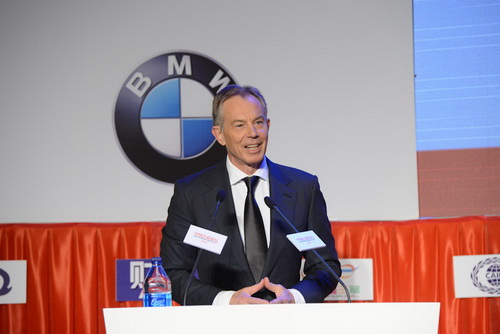 Blair, former British Prime Minister, delivering keynote speech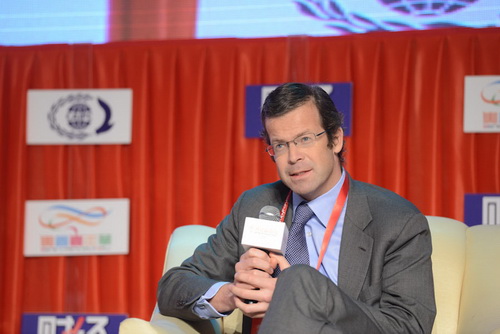 Max, prince of Liechtenstein, delivering speech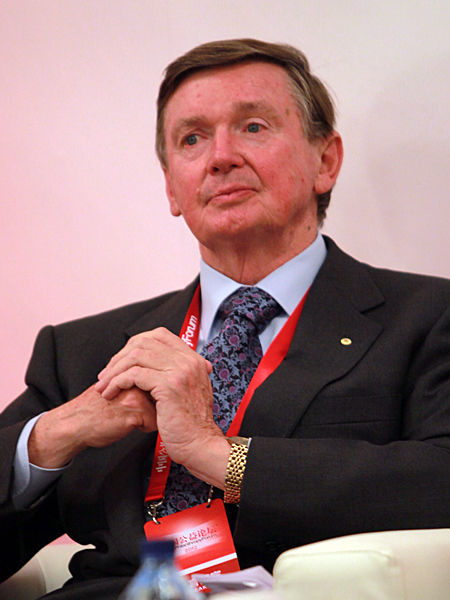 Mccusker, Governor of Western Australia, delivering speech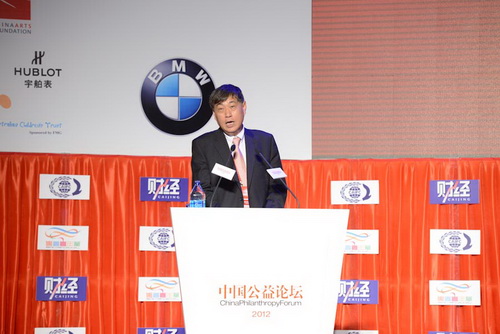 Wang Boming, director of the CAIFC and chief editor of Caijing Magazine, hosting the opening ceremony