From May 15th to 23rd, Lu Yongxiang, vice-chairman of the Standing Committee of the 10th and 11th National People's Congress of China, headed a delegation of the China Association for International Friendly Contact (CAIFC) to pay goodwill visits to South Africa, Madagascar, and Tanzania. The delegation separately met Dipico, president of South Africa-China People's Friendship Association (SACPFA); Maloka, secretary-general of the SACPFA; Bilal, vice president of Tanzania; and Mbarawa, science and technology minister of Tanzania. They exchanged in-depth views on consolidating the China-Africa traditional friendship, expanding cultural and technological exchanges, and deepening the pragmatic cooperation in various fields. The delegation also had informal discussions with friendly organizations such as the SACPFA, the Overseas Chinese Organization in Madagascar, and the Fellowship of Tanzanian Students in China. The Chinese guests encouraged them to play their own advantages and make more efforts for the development of bilateral relations between China and Africa.
Vice-Chairman Lu Yongxiang noted that China has always attached importance to developing friendly cooperation with African countries and that developing Sino-Africa relations is not only an important cornerstone of China's foreign policy, but also China's long-term and firm strategic choice. The main purpose of this visit by the CAIFC delegation was to implement the outcome of Chairman Xi's visit to Africa, to uphold the "true, real, pro, and sincere" Sino-African relationships promoted by Chairman Xi, to further tap into the unique advantages of people-to-people diplomacy, to strengthen extensive exchanges and pragmatic cooperation with African countries in a wide range of areas such as economy and trade, culture, and science and technology, and to add new vitality to the bilateral relations between China and Africa. The African hosts indicated that China is one of the most important partners to Africa and that African countries thanked China for its significant contributions to the national liberation, unity for self-improvement, and economic development in Africa. They believed that carrying the Sino-Africa friendship forward not only needs active promotion at the government level, but also depends on a wide range of non-governmental exchanges as a strong support. They said that they are willing to make joint efforts with the CAIFC in consolidating the folk basis of Sino-Africa friendship.
Li Xiaohua, vice-chairman, and Deng Wenqing, vice secretary-general of the CAIFC, accompanied in the visits. Zhu Qin, charge d'affaires ad interim of the Chinese Embassy in South Africa; Shen Yongxiang, Chinese ambassador to Madagascar; and Li Xuhang, charge d'affaires ad interim of the Chinese Embassy in Tanzania, were present at the activities, respectively.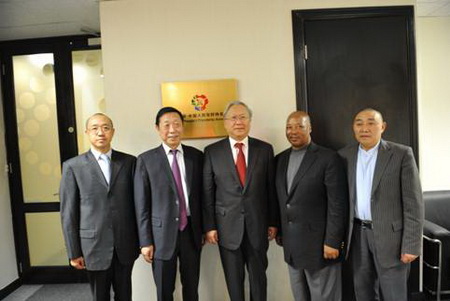 Vice-Chairman Lu Yongxiang meeting with Dipico, president of South Africa-China People's Friendship Association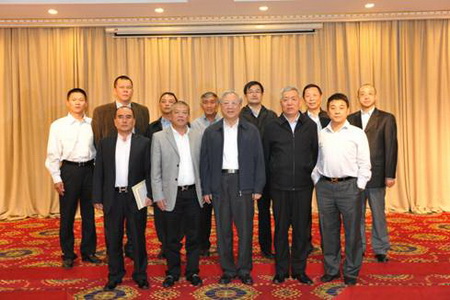 Vice-Chairman Lu Yongxiang meeting with representative of overseas Chinese in Madagascar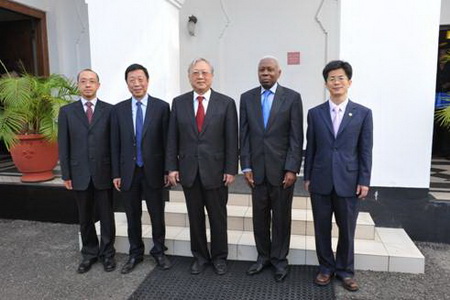 Vice-Chairman Lu Yongxiang meeting with Bilal, vice president of Tanzania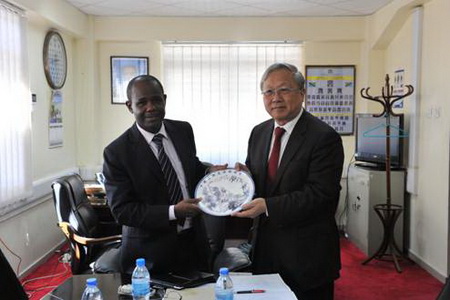 Vice-Chairman Lu Yongxiang meeting with Mbarawa, science and technology minister of Tanzania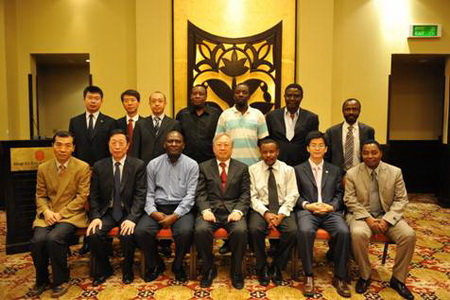 Vice-Chairman Lu Yongxiang meeting with representative from the Fellowship of Tanzanian Students in China